NIKKEI FORUM: FOCUS ON MALAYSIA Business and investment opportunities amid new challenges
NIKKEI FORUM: FOCUS ON MALAYSIA
Business and investment opportunities amid new challenges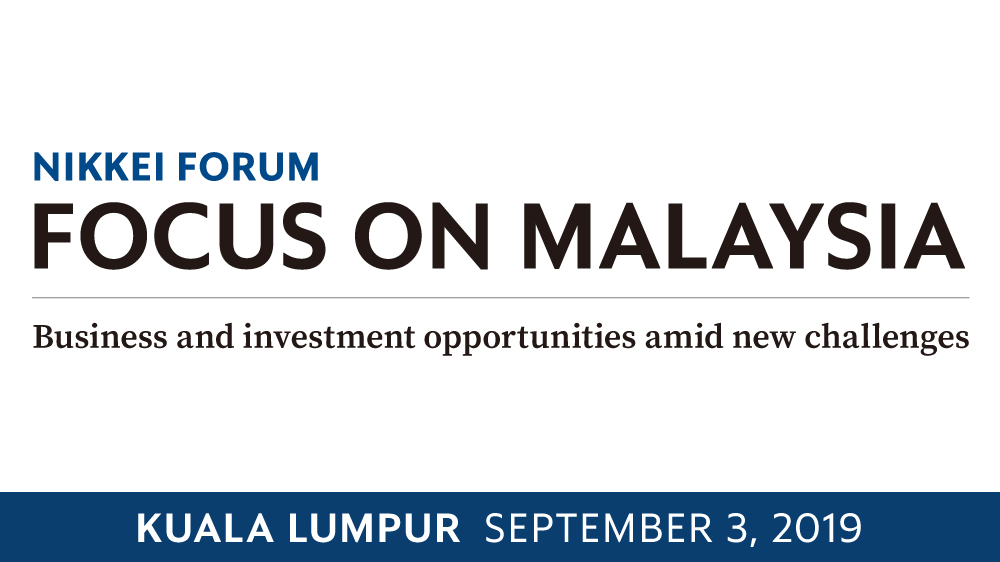 Malaysia's foreign direct investment have hit record levels, but the nation still needs to raise income levels and promote more inclusive growth. To help businesses better understand the government's thinking and policy priorities, former Finance Minister Tun Daim Zainuddin and Deputy Minister of International Trade and Industry Dr. Ong Kian Ming will discuss Malaysia's development path and the challenges faced.
概要
OVERVIEW
Date

September 3, 2019 | 9:30am to 1:30pm

Venue

Grand Ballroom, Grand Hyatt Kuala Lumpur
Organized by

Nikkei
This event is by invitation only.
プログラム
PROGRAM
9:30 REGISTRATION & WELCOME REFRESHMENTS
10:10 KEYNOTE DIALOGUE
Tun Abdul Daim bin Zainuddin
Former Finance Minister of Malaysia & Former Chairman, Council of the Eminent Persons
with Mr. P Prem Kumar, Nikkei Staff Writer
11:00 SPECIAL ADDRESS
Dr. Ong Kian Ming
Deputy Minister of International Trade and Industry, Malaysia

11:15 PANEL DISCUSSION
Panelists:
Dr. Ong Kian Ming
Deputy Minister of International Trade and Industry, Malaysia

Datuk Muhamad Umar Swift
Chief Executive Officer
Bursa Malaysia Berhad

Ms. Rejina Rahim
Country Head and Managing Director
Nomura Asset Management Malaysia Sdn. Bhd.

Moderator:
Mr. Ryushiro Kodaira
Senior Staff Writer,
Nikkei Editorial Headquarters for Asia (Bangkok)
登壇者
SPEAKERS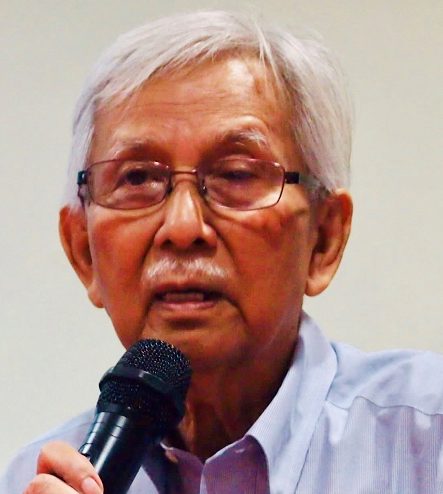 Tun Daim Zainuddin
Former Finance Minister of Malaysia &
Former Chairman, Council of the Eminent Persons

Tun Daim Zainuddin began his professional career as a lawyer, being called to the bar at the age of 21. He went on to serve as Magistrate, Sessions Court Judge, Deputy Public Prosecutor, and eventually setting up his own legal firm. He then ventured into business, starting with a salt production company, and then moving on into food production. Perhaps his most famous ventures were as a property developer, with the very successful Taman Maluri and Bukit Maluri projects, and banking, both local and international. After a successful career as a businessman, Tun Daim retired in 1977 at the age of 39.

His first retirement did not last long as he was asked to lead Peremba Berhad and was subsequently made non-executive Chairman in 1979. In 1980, he was made Senator by Prime Minister Tun Hussein Onn. When Tun Mahathir became Prime Minister in 1981, he was made Chairman of Fleet Holdings Sdn Bhd. He was later elected as MP of Kuala Muda in 1982 and appointed as Minister of Finance in 1984. Tun Daim famously retired for the second time in 1991, saying that he had fulfilled his task as Finance Minister and that it was time for him to go. However, as fate would have it, the Asian Financial crisis wreaked havoc upon the region's economies in 1997 and Tun Daim was recalled to public service as Finance Minister in 1999, retiring for the third time in 2001.

In 2018, he once again came out of retirement to serve as Chairman of the Council of Eminent Persons, leading the prestigious group through their quick assessments of the tasks ahead for the current administration. Most recently, Tun Daim served as Special Envoy to the Prime Minister, leading the heavily publicised ECRL negotiations.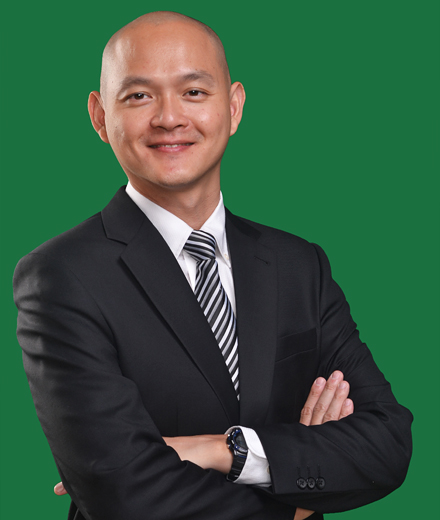 Dr. Ong Kian Ming
Deputy Minister of International Trade and Industry,
Malaysia
Ong Kian Ming obtained his PhD in political science from Duke University, where he was a Fulbright Scholar. He is currently the Member of Parliament for Bangi, representing the Democratic Action Party (DAP) which is part of the Pakatan Harapan (PH) federal government coalition. He is a 2nd term Member of Parliament.

He was the Head of the Penang Institute office in Kuala Lumpur from 2014 to 2018.

He was appointed as Deputy Minister of Trade and Industry (MITI) in July 2018.

Prior to being elected into public office, he was a lecturer and policy analyst at UCSI University, a private university in Kuala Lumpur. He was also the director of the Malaysian Electoral Roll Analysis Project (MERAP). Prior to his PhD, he worked as a consultant with the Boston Consulting Group (BCG) in the KL office and as a policy analyst with two think thanks, the Institute of Strategic Analysis and Policy Research (INSAP) and the Socio-Economic Development and Research (SEDAR) Institute.

He holds a BSc in Economics from the London School of Economics (LSE) and an MPhil in Economics from the University of Cambridge. He completed his O levels and A levels in Raffles Institution and Raffles Junior College in Singapore under the ASEAN scholarship. He studied in La Salle PJ (Primary and Secondary) until Form 3.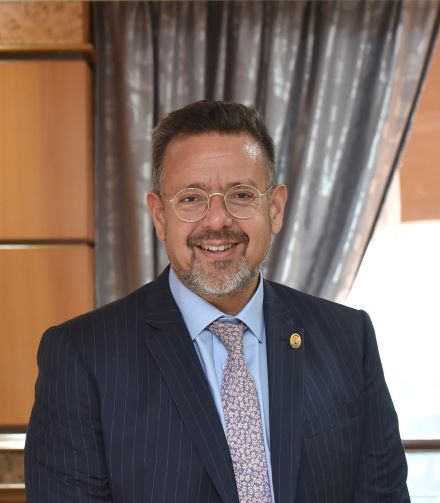 Datuk Muhamad Umar Swift
Chief Executive Officer
Bursa Malaysia Berhad
Umar, aged 55, is currently the Chief Executive Officer of Bursa Malaysia Berhad. He is also the director of all subsidiary companies within Bursa Malaysia Group, and serves as a Chairman of Bursa Malaysia Derivatives and Clearing.
Prior to helming the Exchange, Umar was the Chief Executive Officer / Group Managing Director of MAA Group Berhad. In August 2008, he was also appointed CEO of Malaysian Assurance Alliance Berhad (now known as Zurich Insurance Malaysia Berhad).
Umar commenced his career in finance with Price Waterhouse Chartered Accountants in January 1986. Following that, he joined the banking industry in November 1992 as Manager, Corporate Finance for Bank of Singapore (Australia) Limited.
He then went on to hold numerous positions within the industry before joining Gas Malaysia Sdn Bhd. in January 1996 as General Manager, Corporate Finance. A year later, he was promoted to Chief Executive Officer of Gas Malaysia in 1997. Umar left Gas Malaysia in January 2002, to become a Practice Leader for the Utilities Business of Deloitte Consulting in Malaysia.
In April 2004, he joined Maybank as Executive Vice President – Head, Enterprise Financial Services Group. All in all, he has more than 25 years experienced in the areas of banking and financial services.
Umar graduated with a Bachelor of Economics from Monash University, Clayton, Australia in December 1985, and is an Associate of Chartered Accountants Australia and New Zealand, a member of CPA Australia, a Chartered Tax Adviser of The Tax Institute of Australia, and a Fellow of the Financial Services Institute of Australasia (FINSIA) in Australia. He is also a Chartered Accountant with the Malaysian Institute of Accountants, and a Registered Financial Planner.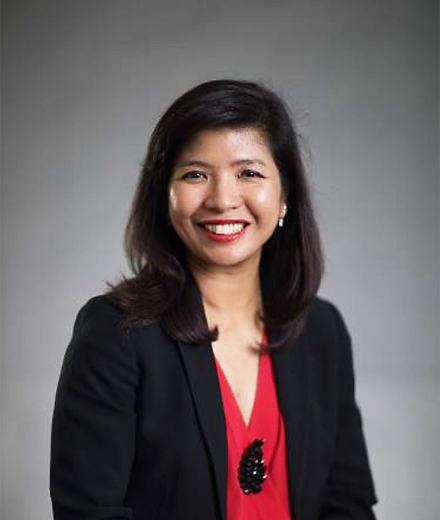 Ms. Rejina Rahim
Country Head and Managing Director
Nomura Asset Management Malaysia Sdn. Bhd.
Rejina is the Country Head and Managing Director of Nomura Asset Management Malaysia Sdn. Bhd. and
has been responsible for driving the firm's business in the country since it was set up in December 2006.
She is Nomura Asset Management's first woman and non-Japanese national to head an overseas branch.
Prior to Nomura, Rejina was at CIMB-Principal Asset Management for over eight years where she worked in
multiple roles across compliance, legal, risk management, product development, marketing and client
servicing. She started her career as a legal officer with a stock broking house in Malaysia.
Rejina has actively contributed to the development of unit trusts and the asset management industry in the
country through her work with industry associations and the Securities Commission Malaysia. She holds a
Capital Markets Services Representative's License and is Secretary of the Malaysian Association of Asset
Managers.
She completed a Bachelor's degree in Law from the University of Kent at Canterbury, UK, and has been
called to the Bar of England and Wales. She also holds an Islamic Finance qualification from the Chartered
Institute for Securities & Investment, UK, and attended Singularity University's Executive Management
Program for Exponential Leadership and Exponential Technology.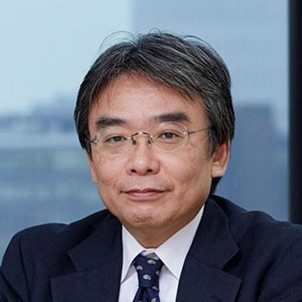 Mr. Ryushiro Kodaira
Senior Staff Writer, Nikkei Editorial Headquarters for Asia (Bangkok)
Ryushiro Kodaira is a senior staff writer for the Nikkei Editorial Headquarters for Asia (Bangkok), covering the global economies, industries, and financial & capital markets from the pan-Asian perspectives. He has been an Editorial Writer for the Capital Markets for eight and half years since September 2009. He graduated from Waseda University, BA, Literature in 1988. Then he joined Nikkei Inc., and covered investment banks, capital market and corporate finance as Staff Writer of the Capital Market News Department.. He was based in London as Staff Writer of the Editorial Headquarters for Europe, Middle East & Africa Editorial Bureau in charge of financial news in Europe from 2000 to 2004. After coming back to Tokyo, he headed Nikkei reporters at the Tokyo Stock Exchange Press Club, then he was assigned as Senior Staff Writer of the Financial News Department.
He recently wrote a book titled "Global Corporate Governance."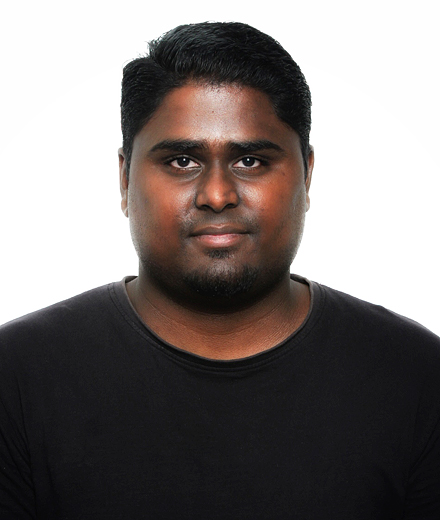 Mr. P Prem Kumar
Nikkei Staff Writer
Prem Kumar V M Panjamothy started his career in the Malaysian National News Agency (Bernama) as an economic reporter in 2008, followed by a six years spell in The Malaysian Reserve, a local business daily. Leaving the company as an Assistant News Editor in May 2019, he joined Nikkei Asian Review as its Malaysian correspondent. In the current capacity, Prem Kumar manages content from Malaysia and covers breaking and developing stories in financial, corporate, economy, politics and environment, among all.
その他のおすすめイベント、セミナー
OTHER EVENTS & SEMINAR